Please open the court camera in a new tab to view a continuously updated feed.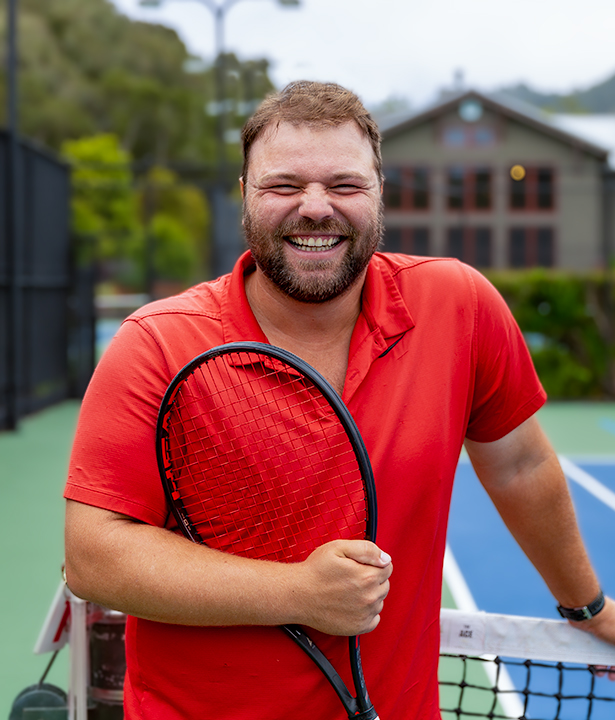 Meet our expert Tennis Instructors who are passionate about the game and dedicated to helping you improve your skills on the court. Our instructors have years of experience and are committed to providing personalized instruction to players of all levels.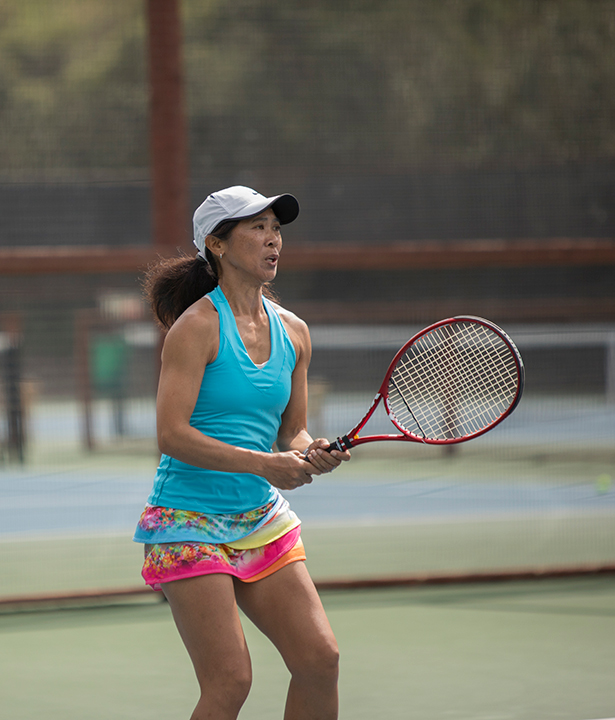 Take your tennis game to the next level with our tennis offerings, featuring expert instruction, 10 outdoor lighted courts, and a welcoming community of players of all levels.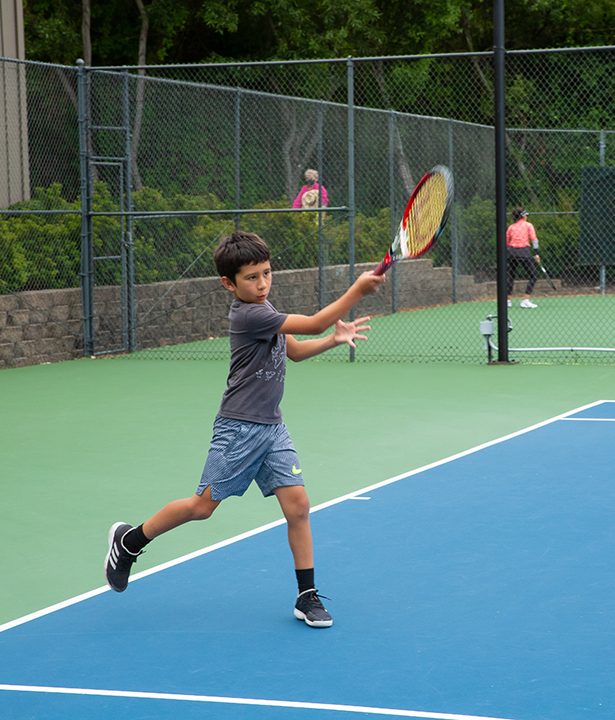 Get your kids in the game with our Junior Tennis Program, designed to help young players of all skill levels develop their skills, build confidence, and foster a love of the game.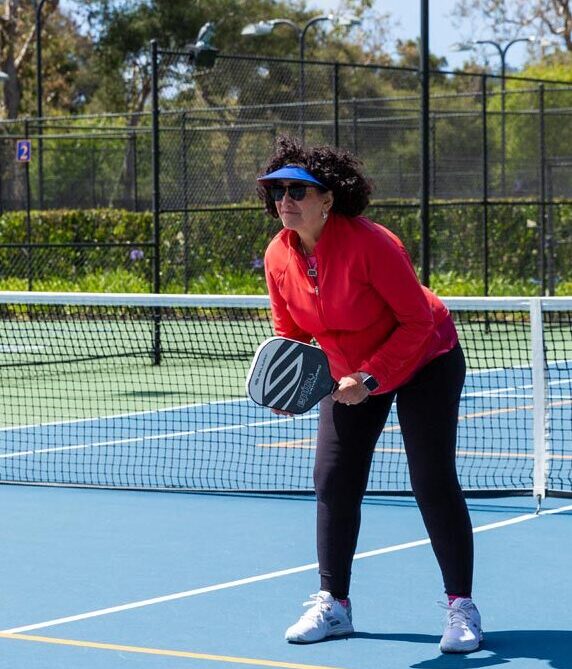 Welcome to our Pickleball community - a fun and social space where players of all levels come together to enjoy the game! Our experienced instructors host events to improve your skills and meet new people.
A paddle sport combining several aspects of tennis, badminton and ping pong to create fun, challenging gameplay for all ages and skill levels. With pickleball courts being just a fraction of the size of tennis courts, players are closer together, making it the perfect sport for bonding with friends and family while bringing out the competitive spirit.
CVAC's courts have been retrofitted with pickleball lines so that you can play anytime with little setup.
For more information or to reserve a court contact the CVAC Concierge.
In July 2018 we added permanent Pickleball lines on Court #4, making it an official Pickleball court. Nets will be left on the courts at all times, but on the side so as not to interfere with tennis play.
Members can reserve the court for a 90 minute period any day starting at 1:30 pm unless a tennis event is taking place on the court. Please mark the court sheet with "PB" to indicate Pickleball use.
If you are interested in learning how to play or meeting other Pickleball players, please join us for our summer Pickleball nights followed by Taco Fridays with Chef Moises.
Please see the CVAC Concierge or the CVAC Newsletter for dates and times.
Private lessons are 1 hour unless otherwise specified.
1 Hour: Pricing varies by instructor

1/2 Hour: Pricing varies by instructor
Please contact desired instructor for pricing. 
Are you ready to serve up some serious fun for your little ones this summer?
Our Camps are the perfect way for your kids to get active and have a blast. After a morning of perfecting their tennis game, your kids can make a SPLASH and cool off in our expansive pool with our afternoon add-on.
With so much excitement in store, your kids are sure to have a summer they'll never forget.
June 5 – July 28
Age: 5 – 10
Monday – Friday
Morning Clinic: 9:30 am – 1:00 pm
Our clinics use the latest tennis teaching methods and focus on tennis fundamentals such as
agility, balance, coordination, footwork, stroke production, and match play.
Member: 
$425 / week by April 15
$475 / week after April 15 
Non-Member:
$525 / Week
June 5 – July 28
Age: 5 – 10
Monday – Friday
Swim Clinic: 2:00 pm – 4:00 pm
At Splash Camp, kids will spend the morning learning and practicing the various techniques and strategies of 
tennis before cooling off in the CVAC Pool with pool games and supervised free swim.
Member:
$475 / week by April 15
$525/ week after April 15
Non-Member:
$599 / Week
Please note: Splash Camp is an add-on of Tennis Camp.