Take a time out from your workout to unwind under a cascading thermal waterfall in Refuge, savor a delicious meal on our Café deck, or enjoy a luxurious styling or haircut in our Salon.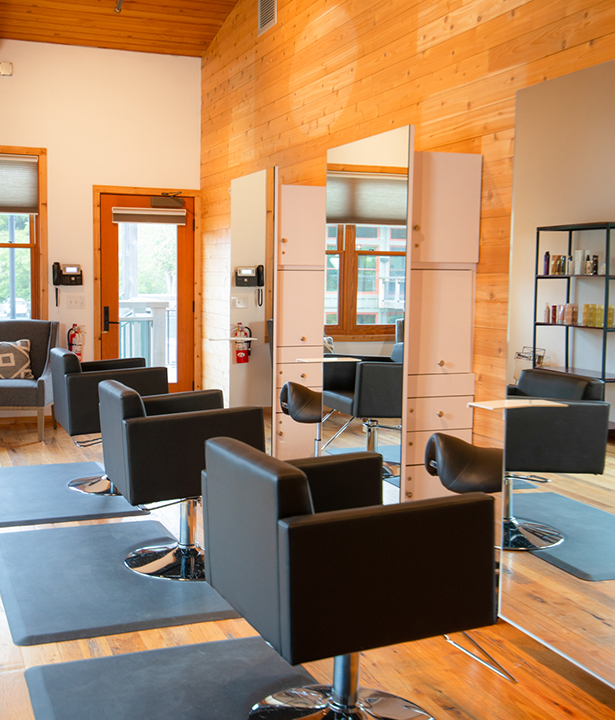 Experience the ultimate in luxury and personalized beauty services at CVAC Salon, where our team of experts is dedicated to helping you look and feel your best.
To learn more and to meet our stylists, please click the button below.
Savor our chef's award-winning, healthy specialties made with fresh, sustainable ingredients while dining at our café, terrace, or poolside.
Cafe Hours:
Monday: 11 AM - 4 PM
Tuesday: 11 AM - 7 PM (Due to Taco Tuesday)
Wednesday: Closed
Thursday: 11 AM - 4 PM
Friday: 11 AM - 4 PM
Saturday: 11 AM - 4 PM
Sunday: 11 AM - 4 PM
Please call (831) 624-2737 for more information.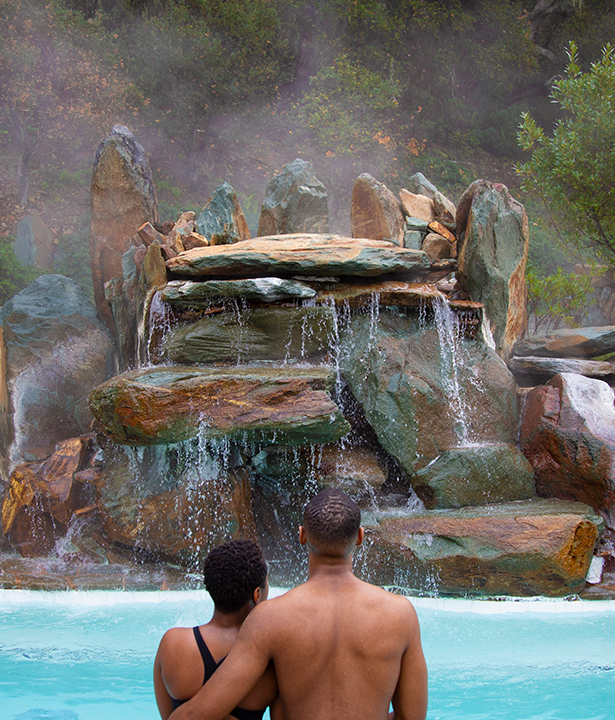 Refuge is America's first co-ed outdoor relaxation spa and an award-winning hydrothermal facility. We are open Monday through Friday from 10 am to 10 pm and Saturday and Sunday from 9 am to 10 pm, and are located directly next to Carmel Valley Athletic Club.
For more information about Refuge or to make a reservation, please call (831) 620-7360.
Admission now by reservation
CVAC Members Receive a 20% discount on Refuge services, including admission and massage. In addition to this, All-Inclusive Members receive monthly complimentary Refuge admission(s)*.
*Based on Membership Type.
Refuge provides the ultimate relaxation experience through the use of our Refuge Thermal Cycle: heat up, cool down, relax and explore. The serene and silent 2-acre property features a Himalayan salt wall cedar sauna, two eucalyptus steam rooms, Nordic cold plunge pools, hot pools with cascading thermal waterfalls, and breathtaking views of the Santa Lucia Mountains.  
Repeated use of the Refuge Thermal Cycle soothes aches and pains, increases metabolism, and boosts the immune system. The Refuge Experience is to be enjoyed in silence. 
You must be 18 years or older to visit Refuge. Swimsuits are required. Reusable water bottles, sandals, and sunscreen are recommended.
Are you ready to serve up some serious fun for your little ones this summer?
Our camps are the perfect way for your kids to get active and have a blast. After a morning of perfecting their tennis game, your kids can make a SPLASH and cool off in our expansive pool with our afternoon add-on.
With so much excitement in store, your kids are sure to have a summer they'll never forget.
June 5 – July 28
Age: 5 – 10
Monday – Friday
Morning Clinic: 9:30 am – 1:00 pm
Our clinics use the latest tennis teaching methods and focus on tennis fundamentals such as agility, balance, coordination, footwork, stroke production, and match play.
Member: 
$475 / week 
Non-Member:
$525 / Week
Please note: For a full day of camp, please see our SPLASH Camp description, which includes morning tennis play.
June 5 – July 28
Age: 5 – 10
Monday – Friday
Morning Tennis Clinic: 9:30 am – 1:00 pm
SPLASH Swim Clinic: 2:00 pm – 4:00 pm
At Splash Camp, kids will spend the morning learning and practicing various tennis techniques and strategies, before cooling off in the CVAC Pool with games and supervised free swim.
Member:
$525/ week
Non-Member:
$599 / Week
Please note: Prices Include Tennis Camp + SPLASH Camp.